News
SEPTEMBER SKATING 2020 REGISTRATION
posted Sep 5, 2020, 1:11 PM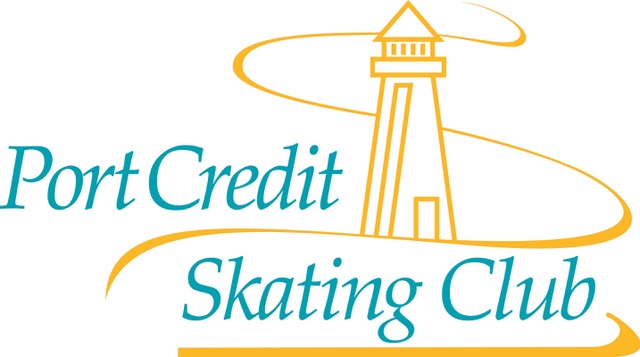 September Skating 2020 Registration is Open
The Port Credit SC is excited to be starting its skating season!
The City of Mississauga has, at this time, reopened only two arenas, Iceland and Tomken, and offered skating clubs ice time for one month only. We are working with the City with the hope that Port Credit Arena will reopen in the near future.
Registration is now open for a short "Pre-Fall" season (Sept. 8 to Oct. 4) for Development, Pre-Competitive and Competitive skaters (No Junior Development, Intro to Development, PreCan or CanSkate at this time). However, based on the maximum number of people permitted to gather and to maintain safety for all participants, coaches and volunteers, registration will be limited.
The Port Credit SC Board of Directors has been working in collaboration with the City of Mississauga as well as following Public Health and Skate Ontario guidelines regarding return to skating protocols and restrictions during the COVID-19 situation. It is important that you read this email thoroughly and in its entirety.
Registration for September 2020
New for the 2020-2021 season – A one-time Skate Canada fee of $44 and a $100 Administrative fee will be charged to all StarSkate and Year long-programs: Intro to Development, Development, JumpStart, Junior Development, Pre-competitive and Competitive. These fees are valid for the entire season and will be applied at the time of registration.
Click here for the Pre-Fall season program registration.
Participation Requirements
A mandatory "COVID-19 Prevention/Education virtual seminar" must be attended by the skater and their parent/guardian prior to attending any PCSC activity. A Zoom meeting has been arranged for Monday, September 7th at 7:30 pm. Click this link to access the meeting:
Join Zoom Meeting
https://zoom.us/j/97681806611?pwd=a3lQZXNjSlZpUk10dk1IL2lsNWlRdz09
Meeting ID: 976 8180 6611
Password: 369412
Acceptance of the mandatory PCSC COVID-19 Return to Skate Policy and Skate Ontario Acknowledgment, Release, Indemnity and Assumption of Risk regarding COVID-19 ("COVID-19 Waiver") must be accepted online at the time of registration. Any skater who has not accepted the waivers will not be permitted to skate until these have been completed. Please take the time to read these documents carefully; they are attached to this email.
No Person(s) shall be allowed to participate in any PCSC activity/program/event without completing the virtual training, accepting the policies and the waiver.
A verbal COVID-19 Health Screening Questionnaire will be administered daily to each skater, coach and volunteer prior to each session and must be answered truthfully. (See the attached document for review)
Please note skaters must be dressed, warmed up and have their skates on and present themselves at the gathering spot 10 minutes prior to the start of their skating session. The skaters and their coach(s) enter the ice facility as a group. Late entry will not be permitted and the skater will forfeit that skate. The skaters and their coach(s) will be permitted to enter the facility 10 min prior to the start of the skating session.
Spectators
The City of Mississauga is permitting one parent/guardian per skater. It is strongly encouraged that parents/guardians of skaters over the age of 13 not enter the facility as a spectator unless absolutely necessary. Spectators will not be permitted entry any earlier than the established session start time (i.e. 5 pm session will be allowed entry at 5 pm) and must leave the facility immediately at the conclusion of the session and wait for their skater outside. Mandatory COVID screening will be done for spectators by the City Ambassador posted at the entrance, masks must be worn and physical distance of 2m from other spectators must be maintained while in the facility. Spectators for the session should gather outside, enter the facility as a group and proceed directly to the designated viewing area following directional markings.
September session
Please note PCSC skating sessions will be taking place at different arenas and rinks. Click here for the online schedule posted on our website.
Monday to Friday: Iceland Rink 2 (entry from the SOUTH entrance)
Sunday: Tomken Arena
Guest skating will not be permitted at this time. For Skaters registered for September skating registered drop-in sessions may be allowed if space permits on that session. There is a test day planned for late September, details are still being confirmed.
Any questions can be answered during the Zoom meeting or you can email admin@portcreditfsc.ca.
Information regarding all other skating levels, including CanSkate, will be communicated to all our members as soon as we have further details regarding ice/facility availability and COVID guidelines.
Port Credit Skating Club