Welcome to the Port Credit Skating Club!
Latest News
Updated: September 17th, 2021
Fall Registration for both CanSkate and StarSkate Programs is OPEN!
We will be offering two discounts the upcoming season. For CanSkate a 5% discount will be applied if you register for Fall and Winter session at the same time. As well as multi-family discount of 5% for the third skater in your family.
Ice Update: Additional ice has been added! Premium Skaters may upgrade to Premium Plus to take advantage of these sessions. Registrations for all skaters level Star 1 and Up are open. NEW Sessions will take place on:
Wednesday's at 7-8pm and 8-9pm at Carmen Corbasson Community Centre on Cawthra Rd.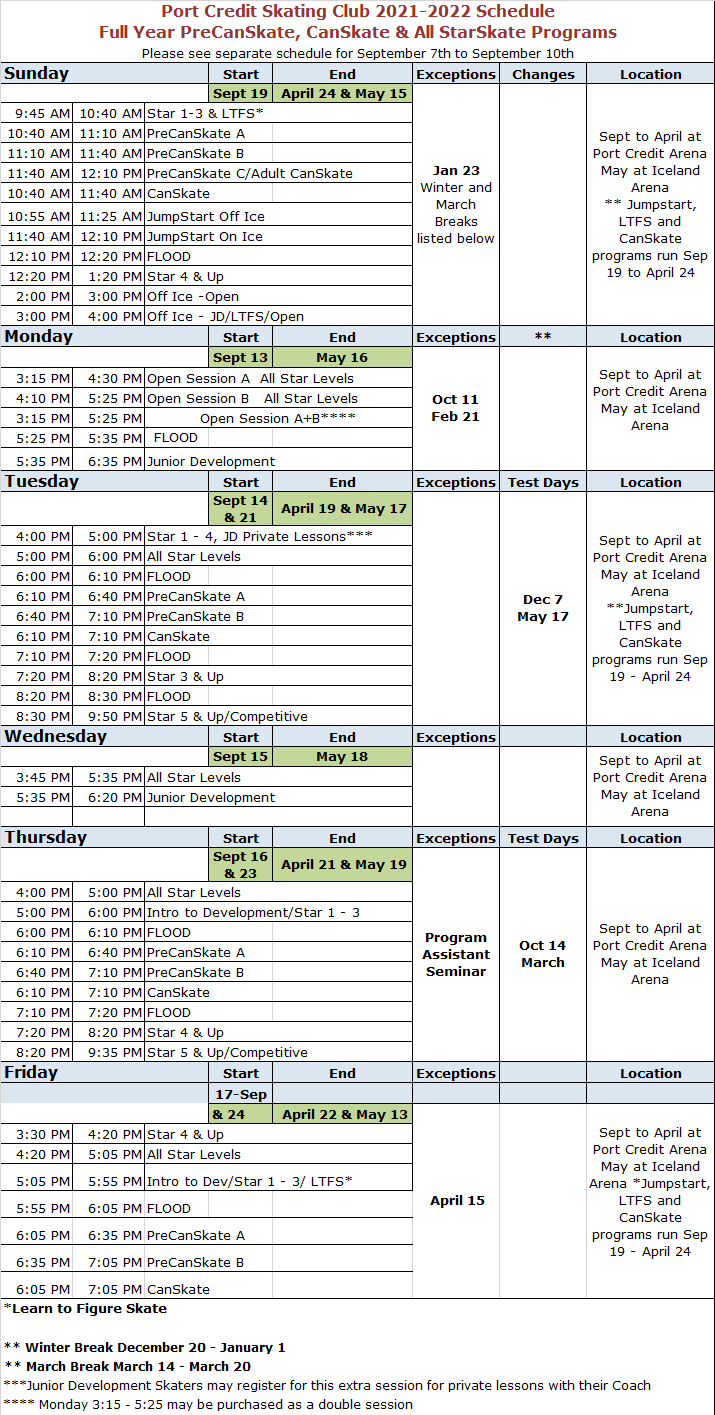 CanSkate Registration press here
Adult CanSkate Registration press here
StarSkate Registration press here
Recent COVID-19 Vaccine Certificate Policy Updates
Dear PCSC Families,
As the Fall season is quickly approaching and the return to school is in full swing, we wanted to send out a warm welcome to our newest members and returning skaters! Please take a moment to read over the newest regulations and safety protocols, as they will be in effect as of next week!
New Vaccine Certificate Policy in Effect as of September 22, 2021
In alignment with the Ontario government, and for the safety of all PCSC members, families, coaches, and volunteers, the City of Mississauga and Port Credit Skating Club will be implementing the COVID-19 vaccination certificate program starting September 22, 2021.
Please review the following link for more information regarding "Proof of Vaccination Guidance for Businesses and Organizations under the Reopening Ontario Act" click here: https://www.health.gov.on.ca
What does this mean for you as a PCSC Member or family?
Upon entry to the rink, an Ambassador will be asking skaters aged 18 and older, parents/guardians and any spectator over the age of 12 attending skating sessions to show proof of full vaccination against COVID-19 that has been administered at least 14 days prior to arrival. Until the Ontario Vaccine Passport App becomes available in October, proof of vaccination includes:
· Your official receipt of a second dose of an approved COID-19 vaccine
As well as,
· Government photo ID (i.e., Drivers' License, Health Card, or Passport)
Please Note: We ask that only one parent/guardian attend the skating session, but all who enter are expected to provide proof of vaccination before entry to the rink each day. We recommend saving your receipt to your mobile device for quick access and to ensure a smooth transition into the arena.
Click here to download your COVID-19 Vaccine receipt: https://covid19.ontariohealth.ca/
According to the Ontario regulations, the only exemptions permitted for unvaccinated people are for those with an approved medical exemption who show a doctor's note (or digital vaccine certificate once the medical exemptions can be integrated to an online version), as well as any skater under the age of 18 (not spectator).
We truly appreciate your patience as we roll out this new phase of regulations by the government and all that will be rolled out as the "new normal" with regards to the vaccine program is put into place.
In an effort to stop the spread of COVID-19 and to protect those most vulnerable, our coaching staff will be taking many precautions (i.e., masked at all times, skate assists should a child need assistance, distance as much as possible) and are all double vaccinated. (PLEASE CONFIRM OR REMOVE)
PCSC Safety Protocols Recap
· Only one parent/guardian per skater is to enter the rink to assist and remain a spectator.
· We strongly suggest dressing your child prior to your arrival at the arena. Hard skate guards are to be worn to enter the rink and exit.
· Please arrive 15 minutes prior to your skating session.
· Please have necessary documentation ready upon arrival.
· All persons over the age of 2 must wear a mask while inside the arena; both on and off the ice.
· Please minimize the time spent in change rooms, hallways and entry/exit ways to ensure adequate social distancing and be considerate of others in this shared space.
We appreciate your ongoing cooperation in ensuring that Port Credit Skating Club remains safe for all. We look forward to seeing you at the rink and ready to skate!
Stay Safe & Consider Others,
Your PCSC Board of Directors & Coaches
The Port Credit SC Board of Directors is working in collaboration with the City of Mississauga as well as following Public Health and Skate Ontario guidelines to ensure a safe return to skating for everyone.
COVID-19 Club Resources can be found here , please familiarize yourself with all the information before returning to skate.
---
Registration for all programs can be found under the "Registration" tab.
Please click here for step by step registration instructions.
Do you need help with your registration?
We will be happy to assist you!
Please email registrar@portcreditfsc.ca to make arrangements.
If you have any questions regarding our programs please email info@portcreditfsc.ca
Learn more about the CANSkate Program here.
*** If you already have an account set up in our system but cannot remember your log in information, please do not create another account (duplicate accounts can become problematic). Please email admin@portcreditfsc.ca and we will send you a link to reset your password. Thank you! ***
---
---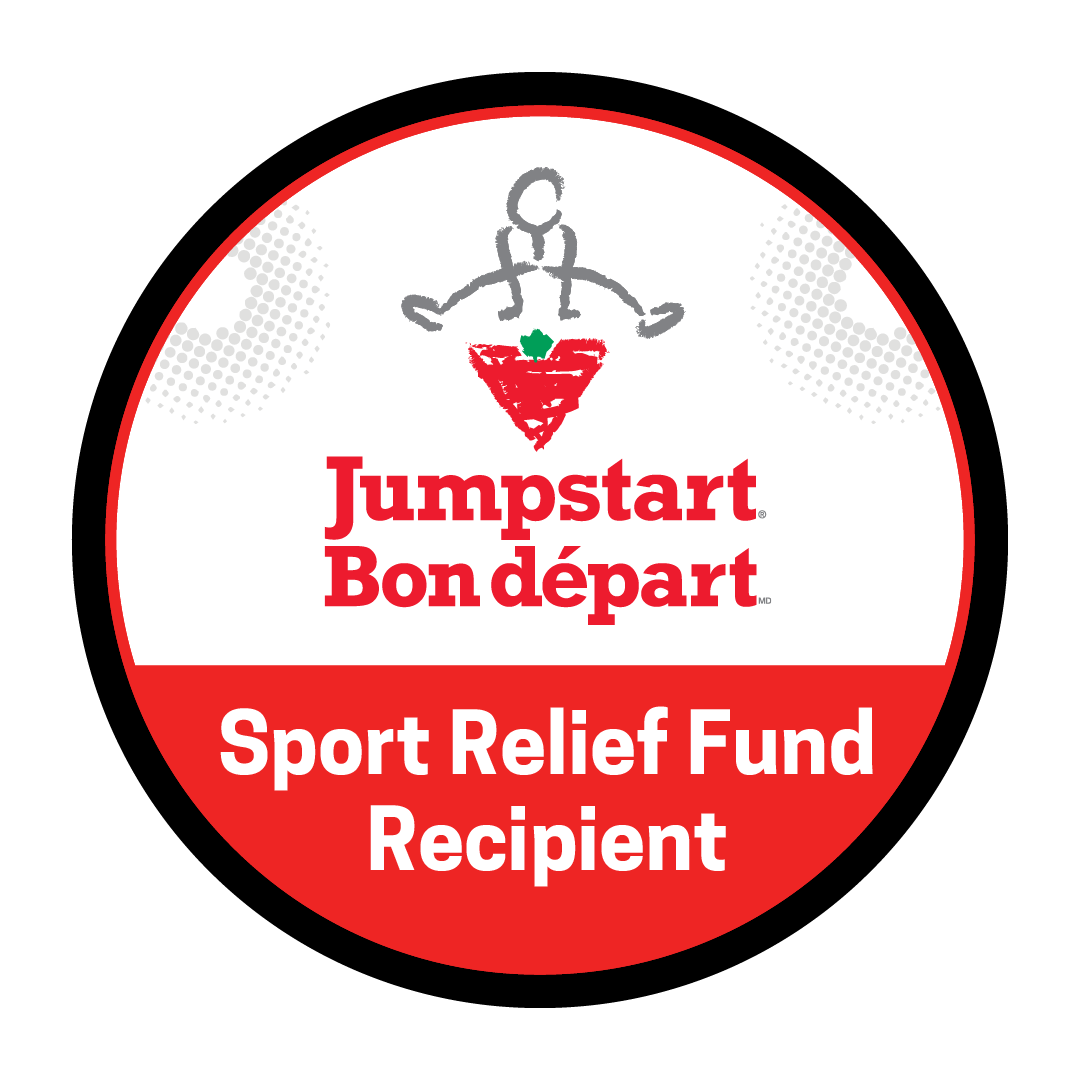 Port Credit Skating Club would like to acknowledge that we skate on the Treaty Lands and Territory of the Mississaugas of the Credit, and the traditional territories of the Anishinaabe, Haudenosaunee, Wyndot and Huron people. We also acknowledge the many First Nations, Inuit, Metis and other global Indigenous peoples who call Mississauga home. We welcome everyone.
---