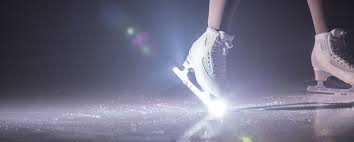 Junior Development
Note: This is an invitation only program.
Requirements:
This program is for Canskaters with the skills and drive to train to be a Figure Skater.

These skaters are entering the Train to Figure Skate phase.
What to expect?
This program is a two day per week session on Mondays and Wednesday plus a mandatory Off-Ice Session on either Monday or Wednesday following the on-ice session.

This session offers skaters an environment that is fully coached in a small group

These lessons are focused on jumps, spins, edges and power

This program will focus on developing skills and techniques at a faster, more focused rate

The skaters will train and learn to understand the techniques being taught to them and demonstrate their understanding on and off the ice

Off Ice training offers dynamic warm ups, stretching and flexibility, co-ordination and jump techniques all done on dry land in running shoes. It is highly important at all levels of training and should be started at an early age.
Required Equipment:
Figure skates are mandatory

A CSA Approved helmet until CanSkate Badge 5 is achieved

Gloves/ Mittens

A Mask is highly recommended