News
PRESIDENT'S MESSAGE AND COVID-19 UPDATE
posted Apr 9, 2020, 5:06 PM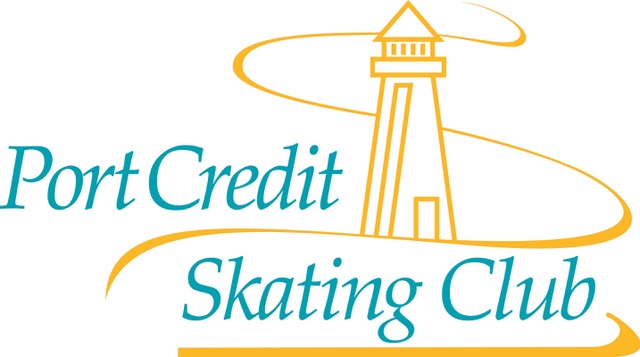 Dear Port Credit Skating Club Members,

The City of Mississauga has informed us that they made the difficult, but responsible decision to close all city arenas until the beginning of July. Sadly, that means our regular skating season has come to an early end, and we will need to adjust our planned Spring and Summer seasons.

We were heartbroken that we needed to cancel Carnival, as many of our skaters look forward to our ice show and consider it one of the highlights of their skating season. We are planning to reschedule Carnival to April 2021, and invite back our graduating skaters so they have their last skate with their PCSC skating family.

Even though the arena is closed, your Port Credit Skating Club board is diligently working behind the scenes. We will be processing credits to reimburse you for missed regular season sessions and we will refund those who registered for Carnival. We are planning a condensed Summer skating season once we know when the arenas will open again.

We are creating the "PCSC Coach Goodwill Fund" where you will be able to apply your credit for lost skating sessions or make a monetary donation towards supporting our coaches. Further information regarding the Coach fund will be forthcoming.

We are also planning for the future. Next year is the 60th anniversary of the Port Credit Skating Club and we want to celebrate our history and return to arena on a high note. We plan to have our 2020-2021 program information available on our website in early August, We will hold our Annual General Meeting in September as a welcome back party.

Most importantly, we are here for you. Please feel free to contact us at admin@portcreditfsc.ca or info@portcreditfsc.ca if you have any questions or suggestions. We miss you and appreciate all your support for our club, our coaches and our skaters.

Please keep an eye on our social media, as we will post a retrospective of the last and celebrate the successes of our skaters.

Take care, stay safe.

We will see you at the rink!

Miriam Phelps
President, Port Credit Skating Club
APRIL 2020 NEWSLETTER AND COVID UPDATE
posted Apr 6, 2020, 6:27 PM
The world we live in has changed significantly since our March newsletter. COVID-19 has taken a hold of every aspect of our lives. Let's all make a difference by staying home and practicing physical distancing.
Cancelled Sessions
The Port Credit Skating Club's programs remain suspended. We have received direction from the City of Mississauga that arenas will be closed until further notice.
Unfortunately, we have made the difficult decision to cancel PreCanSkate, CanSkate and Adult CanSkate programs for the remainder of the season. Credits will be issued for missed sessions, this will take a bit of time so we ask for patience*. Progress reports ribbons and badges will be distributed during the 2020-2021 season.
For all other levels, we will inform you as soon as we receive information regarding arena re-opening. Once we know how many sessions have been missed, we will credit your account*.
*Credits which are on your account will automatically be applied to your next invoice.
Carnival 2020
Sadly we are cancelling Carnival for this year. We are rescheduling Carnival for April of 2021! We understand that current graduating skaters will be especially disappointed with this decision as Carnival is often a highlight of their year. These skaters will be invited back to participate next year. An email will be sent to skaters registered for Carnival regarding refunds. We would like to take this opportunity to extend our heartfelt thanks to the many volunteers who have worked extremely hard on planning Carnival and hope that you will be willing and able to help in 2021.
Supporting Our Coaches
The Port Credit Skating Club is hoping to raise funds to support our coaches, who have lost income due to the current COVID-19 shutdown. Some of our coaches depend on PCSC programming as their primary source of income. As independent contractors working for a not-for-profit organization this makes for tough times ahead. If you are lucky enough to have a stable income, unaffected by the current economic situation, please consider donating to the "PCSC Coach Goodwill Fund". You will be able to apply your credit for lost skating sessions or make a monetary donation towards supporting our coaches. Further information regarding the Coach fund will be forthcoming.
Port Credit SC – Annual General Meeting
The planned Annual General Meeting and Skater Awards Ceremony of the Port Credit Skating Club planned for May 6th, 2020 has been rescheduled for the fall of 2020.
Spring and Summer 2020 Programming
Registration for Spring and Summer will be postponed until we are assured that sessions will be taking place and we know the start date. Schedules and pricing have been posted on our website under the Spring and Summer 2020 tab and can be viewed here. You can review this information in order to make future plans. We will notify you when registration opens.
Please note that there has been an arena change for our Spring and Summer programs. All sessions are to take place at Iceland arena and NOT Erin Mills Twin Arena.
We would like to thank all our members for their patience and understanding during this difficult time. We will keep everyone updated as more information becomes available. Stay safe and we hope to see everyone back at the rink soon!
Port Credit Skating Club