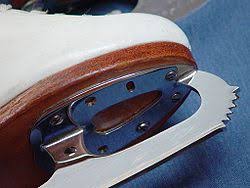 Click
here
for more information on StarSkate programs
Development
This program is for skaters who have completed the Junior Development, Intro to Development or have previously skated in the Development program.
This is a StarSkate and test stream level of figure skating.
Arranging a private coach is encouraged, group lessons are not provided by the Club.
Private lessons must be scheduled with the skaters coach.
Skaters may also register for off-ice sessions.
It is strongly recommended that skaters sign up for at least 2 days to maximize their progress.
Fees:
Program fee
Skate Canada/Insurance/Administration fee