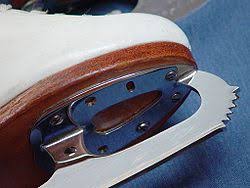 Click
here
for more information on StarSkate programs
DEVELOPMENT (INTERMEDIATE A)
This program is for skaters who have completed the CanSkate program.
Group lessons are provided in freeskate, dance, and stroking. Skaters may choose to have private or semi-private lessons from their own coach during the scheduled group lessons.
All skaters pay the same fees, so skaters are encouraged to participate in the group lessons. Please ensure that you and your coach understand when private lessons will be taught to prevent any misunderstandings. Skaters may also register for some of the specialized sessions, such as off-ice.
Please Note Stage 6 group lessons are still offered in the CanSkate program for younger skaters.
It is strongly recommended that skaters sign up for at least 2 days to maximize their progress.
Fees:
Program fee
Skate Canada/PCSC admin fee
Fundraising Fee

Premium: after registered for 4 sessions, unlimited skating subject to ice capacity. Must check with the session representative.