Test Day Schedule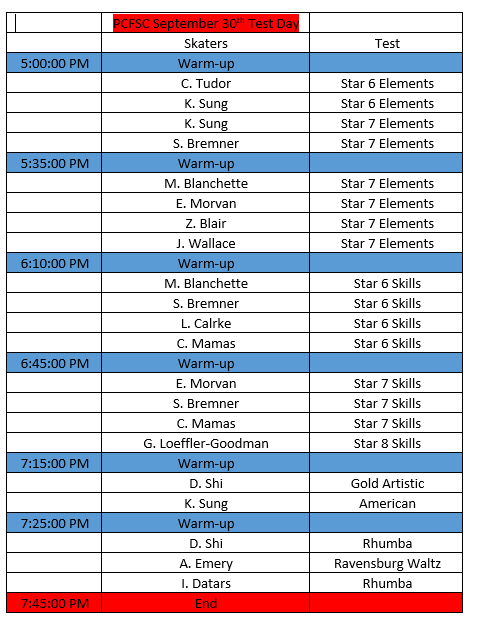 The schedule can be downloaded here..
Please see the Star 6 to Gold (StarSkate) tab for important payment information and to purchase test day fees.
Skaters should arrive one hour prior to their test time, to warm up and get ready.
Good luck to all of our skaters!