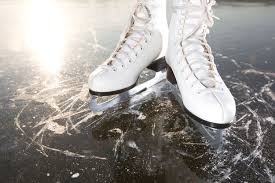 Click
here
for more information on the StarSkate program.
PRE-COMPETITIVE (INTERMEDIATE B)
Qualifications as of August 30, 2017: Any 2 of the following:
Preliminary Freeskate Part 1 Preliminary Freeskate Part 2
Preliminary Dance (complete) Preliminary Skills
Arrangements can be made with one of our Professional Coaches for private or semi-private lessons.
Fees:
Program fees
Skate Canada/PCFSC Club Administration fee
Fundraising Fee

Premium: after registered for 4 sessions, unlimited skating subject to ice capacity.
Must check with session representative.