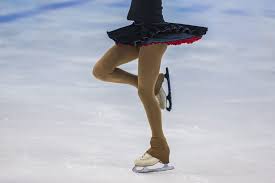 Click
here
for more information on the StarSkate programs.
Competitive
Qualifications:
Any 4 of the following:
Star 5 - Elements
Star 5 - Program
Star 5 - Skills
Sr. Bronze Dance (complete)
Bronze Interpretive
Fees:
Program Fees
Skate Canada/Insurance/Administration Fee
Fundraising Fee
Premium: after registered for 5 sessions, unlimited skating subject to ice capacity. Must check with session representative.