Port Credit Skating Club Competition Results and information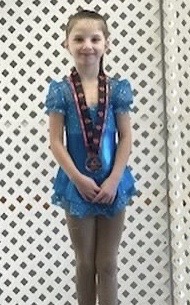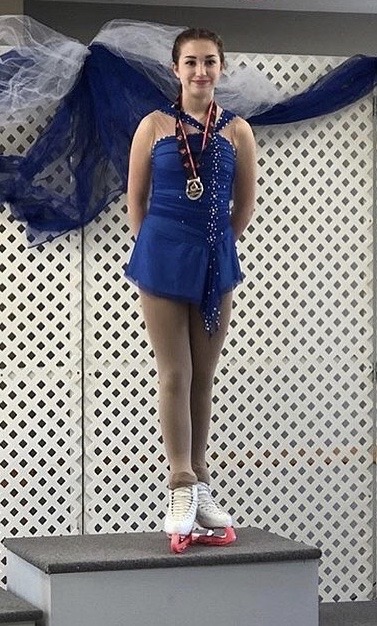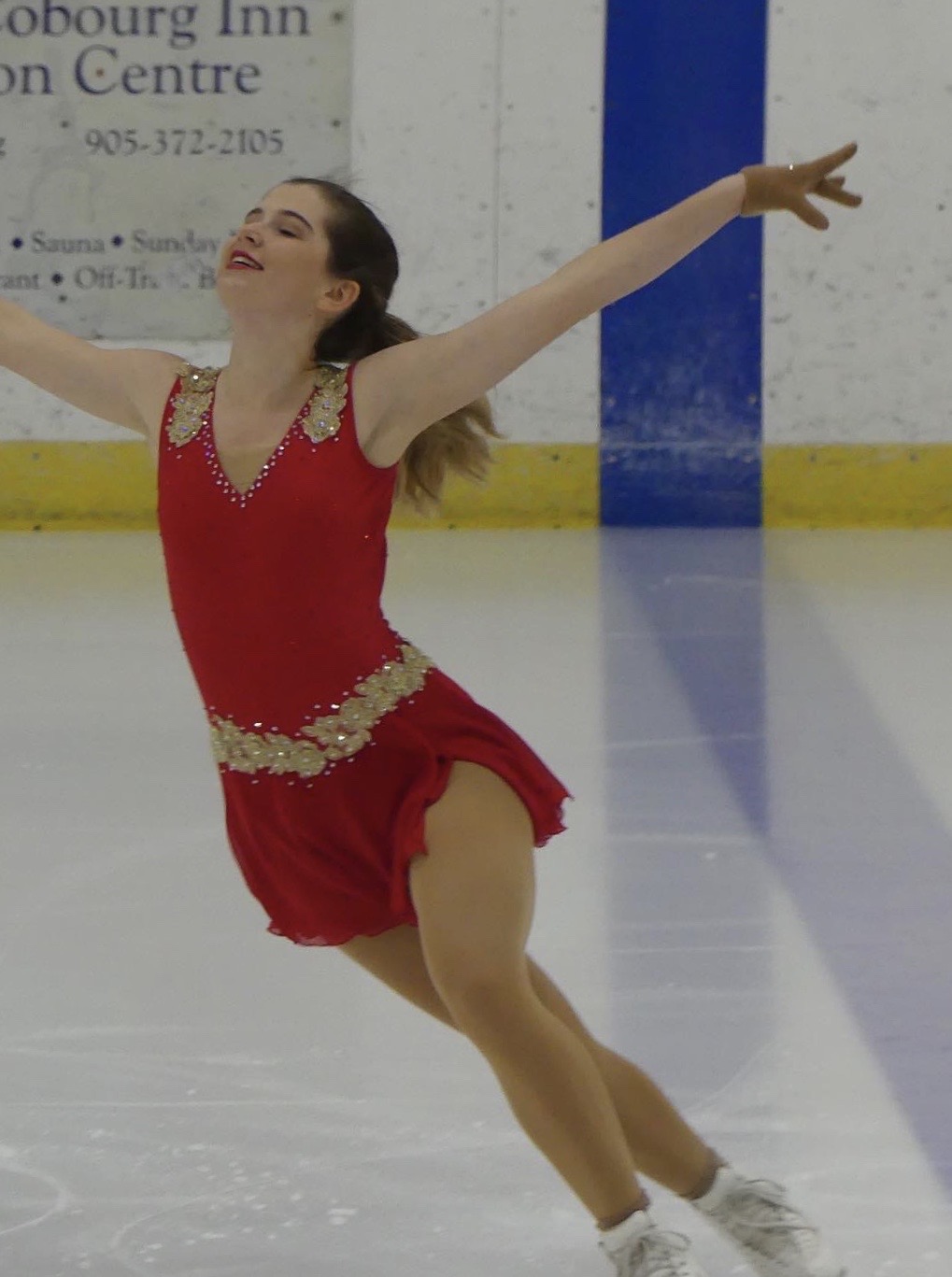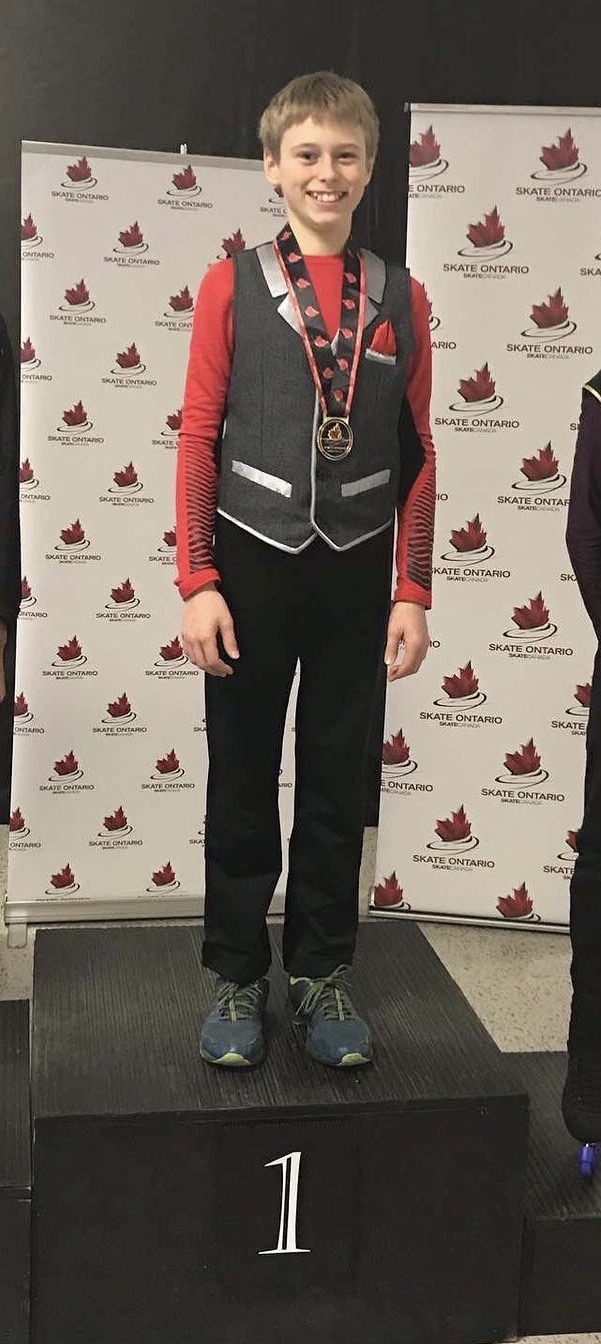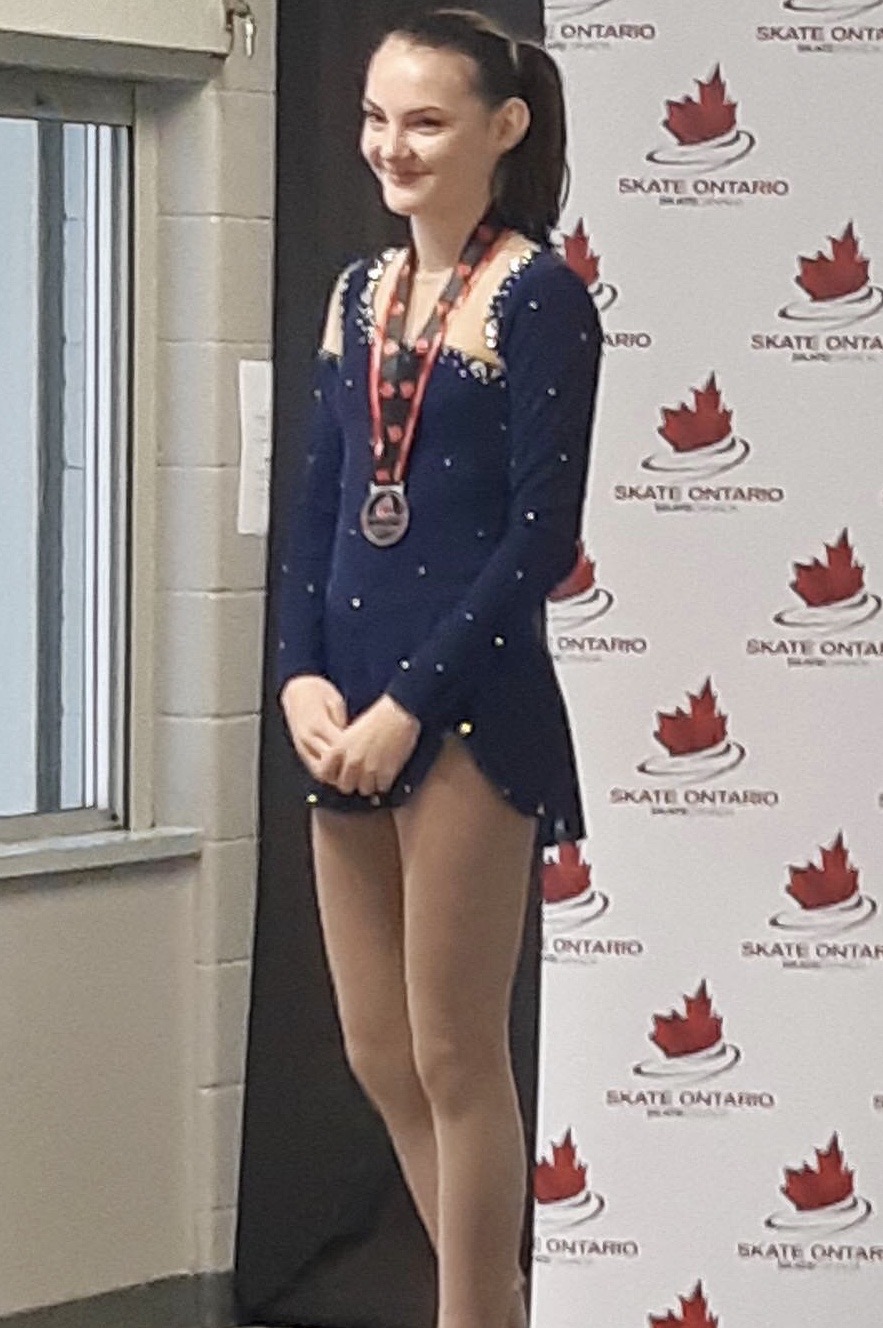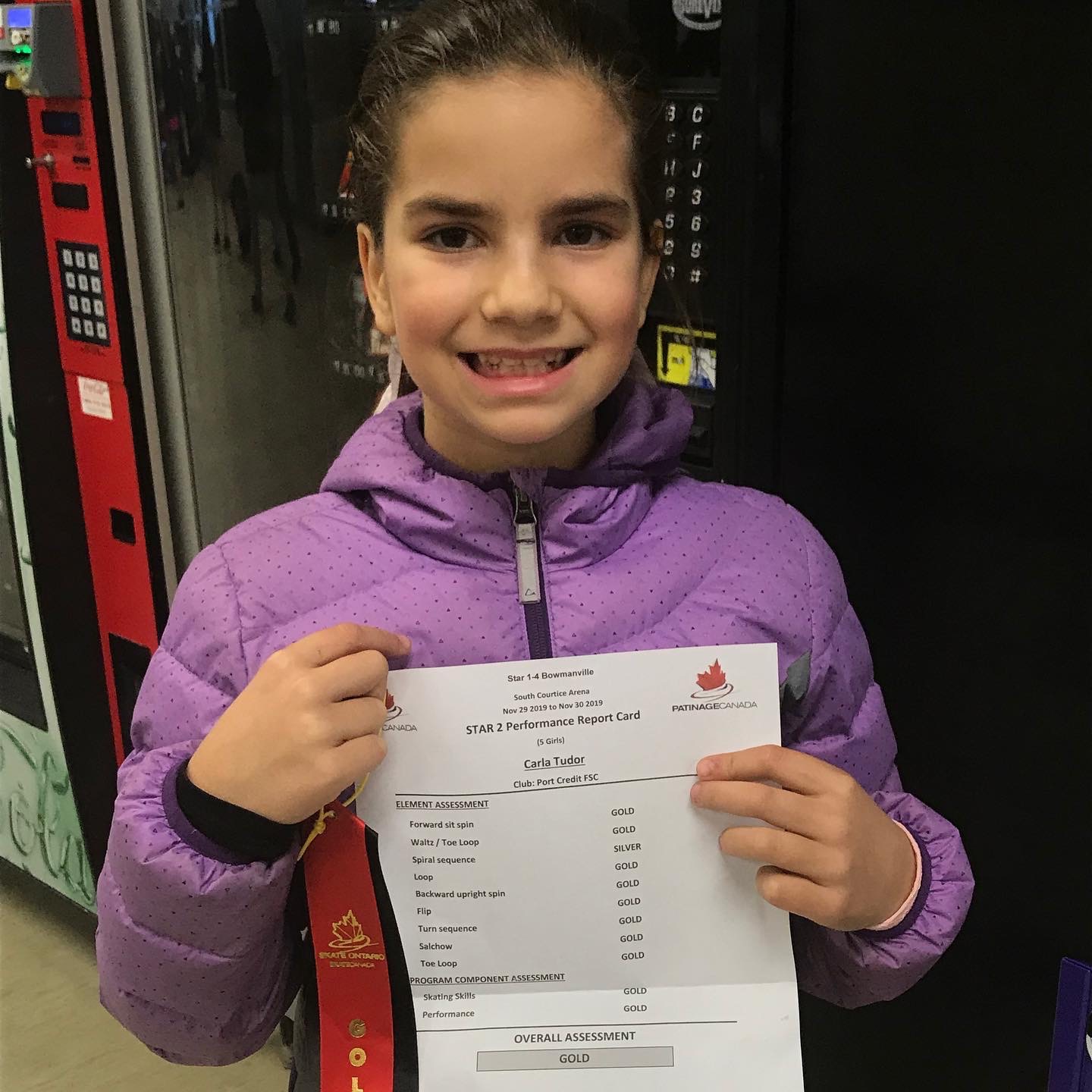 Super Series - Lefroy
February 28th to March 1st, 2020
Elizabeth Morvan - Pre-Juvenile U13 - Group 1 - 17th
Constantina Mamas - Pre-Juvenile U13 - Group 2 - 8th, STAR 7 U12 - Group 2 - 3rd
Mackenzie More - STAR 6 - Group 4 - 8th
Megan Niederfahrenhorst - STAR 5 O13 - Group 3 - 6th
Zoe Blair - STAR5 O13 - Group 4 - 2nd
Michelle Blanchette - STAR5 O13 - Group 6 - 4th
Micaela Wells - STAR5 U13 - Group 1 - 12th
Trissa Zhang - STAR5 U13 - Group 3 - 10th
Eva Puskaric - STAR5 U13 - Group 4 - 9th
Gabriella Loeffler-Goodman - STAR5 U13 - Group 5 - 4th
Michelle Liu - STAR5 U13 - Group 6 - 7th
Stella Bremner - STAR5 U13 - Group 7 - 8th
Julia Morrell - STAR5 U13 - Group 8 - 12th
Fredd Zhang - STAR5 U10 - 5th
Carla Tudor - STAR U10 - Group 1 - 9th
************
Super Series - Nickel Blades on Ice (Sudbury)
February 21st to 23rd, 2020
Carla Tudor - STAR 5 U10 - 1st, STAR 5 Artistic - Group 1 - 6th
Elleni Kypriotakis - Juvenile U14 - 4th, STAR 7 O12 - Group 1- 3rd, Gold Artistic - Group 1 - 3rd
Katie Carson - STAR 5 O13 - Group 2 - 13th
Mia Cappuccitti - STAR 5 O13 - Group 2 - 8th, STAR 7 O12 - Group 2 - 11th
************
Skate Ontario Super Series - Brampton Flower City Invitational
February 7th to 9th, 2020
Isla Koziol/Fredd Zhang - STAR 4/5 Dance - 9th
Isla Koziol - STAR 5 U10 – Group 1 - 9th
Fredd Zhang - STAR 5 U10 - 4th
Trissa Zhang - STAR 5 U13 - Group 3 - 15th
Gabriella Loeffler-Goodman - STAR 5 U13 - Group 4 - 13th
Elizabeth Morvan - STAR 5 U13 - Group 5 - 5th, STAR 7 U12 - Group 2 - 11th
Stella Bremner - STAR 5 U13 - Group 5 - 11th
Zoe Blair - STAR 5 O13 - Group 2 - 2nd
Megan Niederfahrenhorst - STAR 5 O13 - Group 2 - 9th
Julia Wallace - STAR 5 O13 - Group 3 - 8th, STAR 7 O13 - Group 3 - 11th
Michelle Blanchette - STAR 5 O13 Group 3 - 10th
Elleni Kypriotakis - STAR 7 O12 - Group 2 - 4th, Juvenile U14 - Group 2 - 10th
Contantina Mamas - Pre-Juvenile U13 - Group 1 - 10th
Mackenzie More - Pre-Novice - Group 2 - 13th
Skate Ontario Super Series - Milton Winterskate
January 24th to 27th, 2020
Isla Koziol - STAR 5 U10 - Group 2 - 9th
Fredd Zhang - STAR 5 U10 - 3rd
Elizabeth Morvan - STAR 5 U13 - Group 1 - 9th
Trissa Zhang - STAR 5 U13 - Group 3 - 14th
Zoe Blair - STAR 5 O13 - Group 4 - 2nd
Mackenzie More - STAR 6 - Group 2 - 8th, STAR 7 O12 - Group 2 - 12th
Julia Wallace - STAR 7 O12 - Group 3 - 13th
Constantina Mamas - Pre-Juvenile U13 - Group 1 - 8th
See the bottom of this page for past competition results.
_____________________________________________
COMPETITION SCHEDULE 2019-2020
Competitions are a great way to keep skaters motivated and give them goals to pursue.
Competitions add new excitement and enthusiasm to skating. They also develop self-esteem, self-confidence, self-discipline and self-reliance by mastering and performing in front of a crowd. Competitions teach how to manage stress and perform under pressure, all assets to take forward in life.
Do you think your skater would like to try a competition in a fun atmosphere? There is an event for everyone.
Discuss with your coach the possibilities of trying a competition this season. Not all coaches attend every competition.
Please go to the Skate Ontario website for a full listing of Skate Ontario competition announcements and registration information.
Past competition results
Skate Ontario's Super Series Skokie Skate (Huntsville)
October 25-27, 2019
Julia Wallace - STAR 5 O13 Group 1 - 1st
Zoe Blair - STAR 5 O13 Group 4 - 3rd
Mia Cappuccitti - STAR 5 O13 Group 3 - 4th
Isla Koziol - STAR 5 U10 Group 1 - 3rd
Eva Puskaric - STAR 5 U13 Group 4 - 12th
Elizabeth Morvan - STAR 5 U13 Group 3 - 4th
Elleni Kypriotakis - STAR 7 O12 Group 1 - 8th, Juvenile U14 Group 1 - 10th
**********
Skate Ontario's Super Series - Blades in Baltimore
November 15-17, 2019
Elleni Kypriotakis - Juvenile U14 - 7th
Lincoln Clarke - Pre-Juvenile U13 - 1st; STAR 7 U12 - 1st
Constantina Mamas - Pre-Juvenile U13 - 8th
Mackenzie More - STAR 6 - 8th; STAR 7 O12 Group 1 - 4th
Julia Wallace - STAR 5 O13 Gr. 1 - 1st; STAR 7 O12 Group 2 - 8th
Michelle Blanchette - STAR 5 O13 Group 2 - 3rd
Stella Bremner - STAR 5 U13 Group 1 - 7th
Trissa Zhang - STAR 5 U13 Group 1 - 11th
Elizabeth Morvan - STAR 5 U13 Group 2 - 4th
Michelle Liu - STAR 5 U13 Group 2 - 5th
Isla Koziol - STAR 5 U10 - 3rd
**********
Skate Ontario's Super Series - KIS
November 22nd to 24th, 2019 in Keswick, On
Lincoln Clarke - Pre-Juvenile U13 - 2nd; STAR 7 U12 - 1st
Constantina Mamas - Pre-Juvenile U13 Group 2 - 10th; STAR 7 U12 Group 3 - 12th
Julia Wallace - STAR 5 O13 Group 1 - 2nd; STAR 7 O12 Group 2 - 14th
Zoe Blair - STAR 5 O13 Group 1 - 2nd
Megan Niederfahrenhorst - STAR 5 O13 Group 4 - 15th
Stella Bremner - STAR 5 U13 Group 3 - 13th
Isla Koziol - STAR 5 U10 Group 3 - 9th
**********
Skate Ontario's Star 1-4 Series
November 29th to December 1st, 2019 in Bowmanville, On
Carla Tudor - STAR 2 Gr. 5 - GOLD
**********
Skate Ontario Super Series - Stratford
December 13th to 15th , 2019
Isla Koziol - STAR 5 U10 - Group 2 - 10th
Fredd Zhang - STAR 5 U10 Men - 1st
Trissa Zhang - STAR 5 U13 - Group 1 - 10th
Elizabeth Morvan - STAR 5 U13 - Group 1 - 11th, STAR 7 U12 - 13th
Keira Isber - STAR 5 U13 - Group 2 - 10th
Gabriella Loeffler-Goodman - STAR 5 U13 - Group 3 - 10th
Eva Puskaric - STAR 5 U13 - Group 3 - 12th
Stella Bremner - STAR 5 U13 - Group 4 - 14th
Katie Carson - STAR 5 O13 - Group 2 - 14th
Megan Niederfahrenhorst - STAR 5 O13 - Group 3 - 8th
Julia Wallace - STAR 5 O13 - Group 4 - 3rd, STAR 7 O12 - Group 1 - 10th
Mackenzie More - STAR 5 - Group 3 - 7th, STAR 7 O12 - Group 2 - 9th
Contantina Mamas - Pre- Juvenile U13 - Group 2 - 6th
Elleni Kypriotakis - Juvenile U14 - Group 1 - 10th, STAR 7 O12 - Group 3 - 7th
**********
Skaneateles Invitational Competition
December 8th, 2019
Carrie-Anne Cromwell
No Test Compulsory Jumps - 3rd
Beginner Compulsory Moves - 2nd
Beginner Compulsory Spins – 2nd
Carla Tudor
No Test Compulsory Jumps – 1st
No Test Compulsory Moves – 2nd
Beginner Compulsory Spins - 1st
High Beginner Showcase - 2nd
No Test Interpretive - 4th
**********