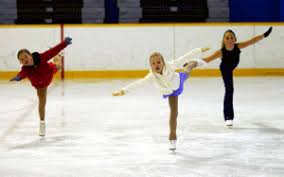 Guest Skating - StarSkate
| | |
| --- | --- |
| $25 for a Single Guest Skate ticket | |
| $200 for 10 Guest Skate tickets | |
The 10 Guest Skate tickets option uses the same ticket for 10 redemptions. You can print the ticket for each guest skate and we will redeem one skate in the system with each use. You can view the remaining number of tickets you have by logging into your account and going under the "tickets" tab.
To redeem a ticket, skater's name, date and session skated must be written on the ticket and placed in the mailbox by Room A.
PCSC reserves the right to not allow guest skating on a session that is at capacity.
Guest skaters must qualify for the skating session on which they wish to skate.
Guest Skaters must check in with an on-ice coach to ensure ice capacity and confirm their eligibility for the session prior to redeeming their ticket.
Make-up sessions are not factored into session fees. A skater cannot skate another day to make-up for a missed session. If your coach wishes you to have an extra practice, you may guest skate any session for which you are qualified.
Non-Club Guest Skaters
Non-Club members must purchase tickets online once an account has been created on the PCSC website log-in page. Please include the current Skate Canada number in the skater/particpant profile.
Non-Club guest skaters must complete a Rowan's Law Acknowledgement Form and return to the Club prior to skating. The form can be printed here and placed in the Port Credit SC mailbox by Room A. (A participant is subject to a Concussion Code of Conduct for each Sports Organization a participant registers with.)